Open for Submissions: June 1, 2018
That's right!
I'm looking for chapbooks of poetry or hybrid, poetry-like forms. Prose poetry, long poems, poetry with pictures, diagrams, collaborations, strange creations, etc., all okay.
I want projects that have some unifying principle, form, theme, narrative, etc. – in other words some reason to be called a chapbook, rather than just a bunch of good poems.
I'm flexible regarding length. Let's say between 15-35 pages approx. But really I don't want to tell you how long it should be, and page limits are not that useful as a measure I don't think. So don't sweat on the page count.
Poems in the chapbook may have been published before, but the chapbook as a whole can't have been of course; the usual. Provide acknowledgements for any parts that have been previously published.
Tell me a bit about yourself, including where you're from (I'm committed to publishing a certain percentage of my chapbooks from Australia, so that's why this info is useful/necessary for me to know).
Please include a brief description of your chapbook (one sentence is fine; more is fine also).
I'm sorry to say that at the moment Bent Window cannot offer monetary payment for your work. (See the "About" page for more on this.)
Submit through Submittable: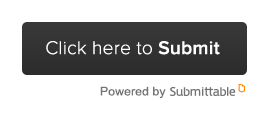 Submissions for this reading period close July 31.
I'll start reading before that closing date though, so sending early is good.
Any queries?
Direct them to bentwindow@yahoo.com